SCCAP's Franklin County Banquet, an Opportunity to Invest in Strong Families and a Healthy Community!
To pay for your tickets using a credit or debit card, use the order form below. To pay by check, send your check to SCCAP, 153 N Stratton St, Gettysburg PA 17325.
Be a Table Host
"I had no idea; I am so glad I came" was a reoccurring theme at least years event. Hosting a table is all about exposing people to this critical work. It is different than many fundraising banquets you might have attended. Hosting a table is committing to get 6 to 8 others to come learn about, and invest in this important work. Some table hosts pay for the table, while others pass on the costs of the tickets to their attendees. The choice is yours. Table hosts are an important part of SCCAP's Fundraising Banquets - thank you for helping us make this year's event a wonderful experience with lasting results!
Have questions or need more information, email Megan Shreve at mshreve@sccap.org or call her at 717-334-7634 ext 124
Want to support the event AND advertise your business?
We still need Banquet Sponsors. Click the Sponsor button below to go to our Sponsor page to get more information!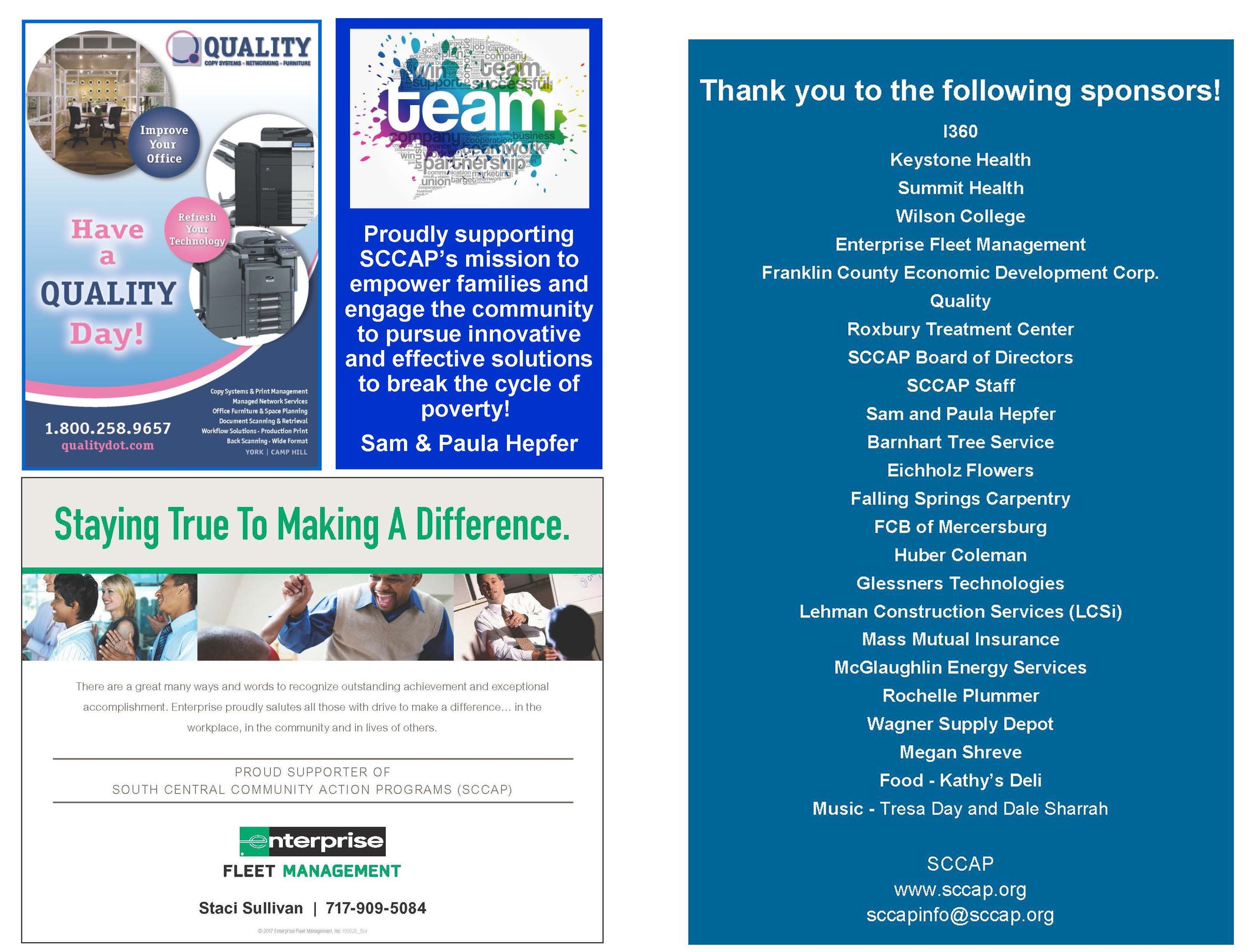 Being a sponsor for our banquet allows you to gain publicity while supporting this important work. You will be highlighted at the banquet via pictures and Logos and in our Banquet booklet, as well as, on social media and Diamond and Gold Sponsors will be mentioned in all press releases. Your sponsorships are tax deductible as allowed by law.